Management
Andreas Wiebe is the CEO (Chief Executive Officer), Chairman of the Board and founder of Hulbee AG. He is responsible for the leadership of Hulbee AG, product development and the strategy of future technological development. He was the founder of Grossbay AG in 2008, from which Hulbee AG arose.The software and technological products have been awarded the IT Innovation Award on numerous occasions; Andreas Wiebe was honored as one of the 100 most innovative entrepre-neurs in a German medium-sized company with the renowned quality mark "Top 100" by the former Minister President Lothar Späth. These awards primarily relate to the intelligent search and information analysis programs in unstructured data systems. Andreas Wiebe speaks at relevant forums, in particular in the area of future intelligent information analysis and processing of unstructured data. In the trade press and relevant markets he is known as a visionary of future information processing.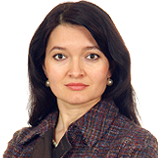 Irina Wiebe is the CFO (Chief Financial Officer) of Hulbee AG and member of the Board of Directors, company founder and has financial responsibility over the group.For several years she has been responsible for the financial supervision of many wellknown software companies, including their foreign subsidiaries. She has almost 5 years of experience in management and administration of companies. She also monitors the subsidiary company Evrikon and the connections to other partner companies.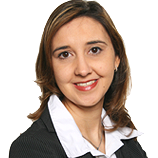 Nelli Eisenkrein is Senior Vice President, Global Marketing and thus responsible for the entire marketing of Hulbee AG and the eCommerce operations of the group. She mainly deals with customer requirements and business partners and builds a bridge between these requirements and their implementation by Hulbee AG. She holds a degree in business and has gained her experience in several German and European companies. As marketing expert she is taking Hulbee AG forward as a company. She is responsible for the strategic direction of the eCommerce segment and undertakes targeted market research in order to recognize the needs of customers and partners early. She coordinates all marketing initiatives, such as special offers and campaigns and aims to fully establish the company's products in the market and represent them in an appealing and convincing manner.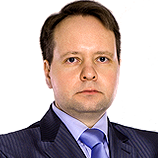 Alexander Perezhogin is the managing director of the subsidiary Evrikon GmbH in Russia. Since 2008, Alexander Perezhogin has been particularly involved in the development of strategic decisions in product planning and product development. He is heavily involved in Hulbee AG's design decisions.After completing his degree in economics and management at a technical university in Russia with distinction (gold medal), he engaged in particular with the areas of information analysis and evaluation, and visualization. He has been working for more than 12 years in an IT environment and has gained experience in the USA and Europe. He held leading positions in companies such as Rusart, Nordnet and later on Lanck Telecom. He continues along these lines at Hulbee AG.